Brand Leadership and Talent Cohesion | The special seminar of Huasheng Rubber "Brand Wanli Travel and Brand Cultivation Project" was successfully completed!
---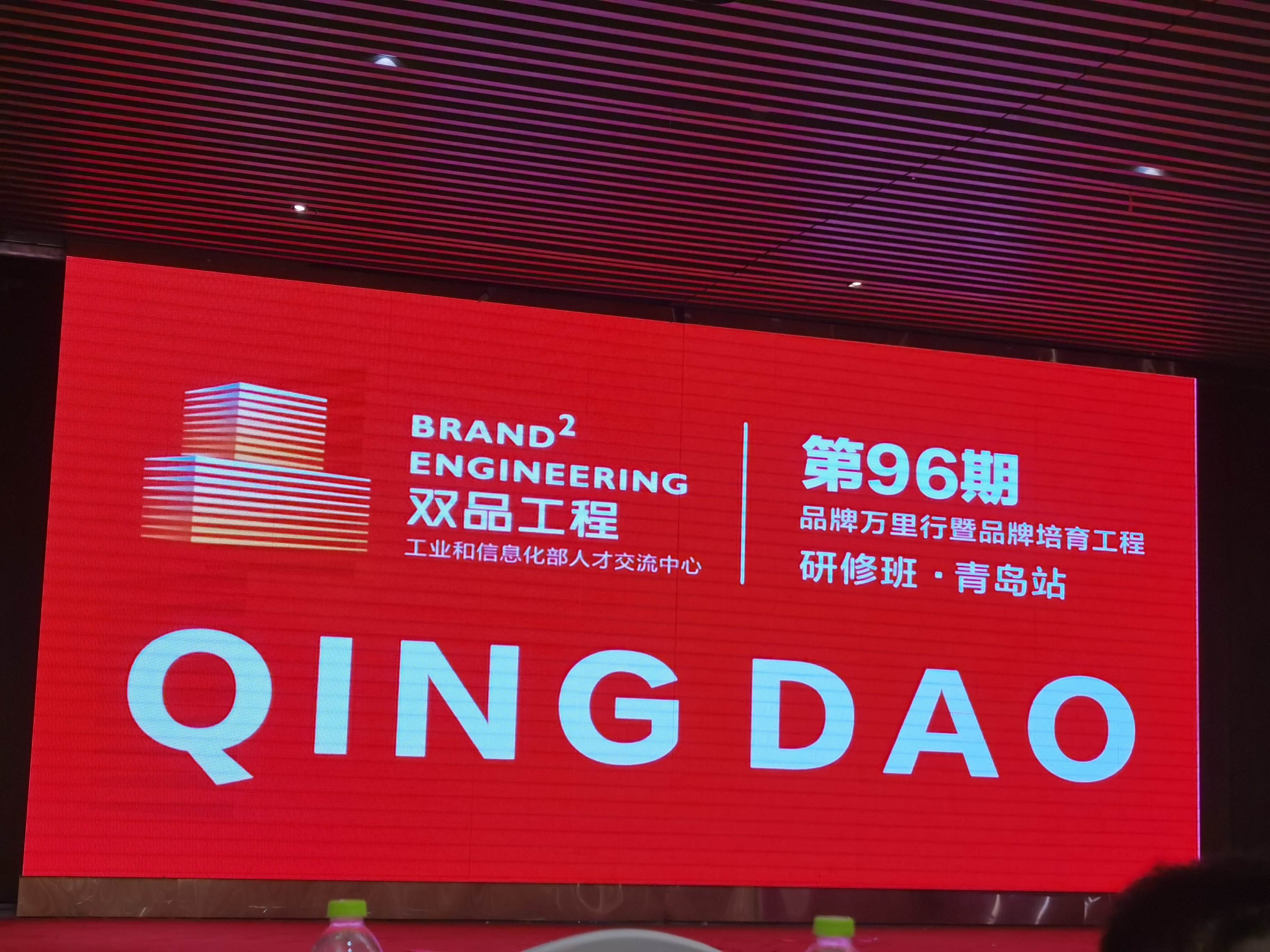 As a footnote of historical development,brand records the story of the evolution of excellent enterprises.In order to strengthen the company's brand construction management and talent training,realize the effective appreciation of brand assets,and better promote the development of the enterprise,on July 14,Huasheng Rubber Group Marketing Center organized some marketing backbones to participate in the"Brand Wanli Travel and Brand Cultivation Project"seminar held by the talent exchange center of the Ministry of Industry and Information Technology.
  The training course of this seminar aims to enhance the scientific and technological content and added value of the brand,and analyzes the logical thinking and tool methods in brand building in combination with strategic positioning and other related contents,so as to establish a more perfect brand cultivation system,improve the brand innovation and vitality,and improve the operation and management ability.It has strong practical guidance and inspiration,and will be useful for the current and future brand construction,management and communication of the marketing center of Huasheng Rubber Group,It is very enlightening and helpful.Huasheng Rubber,as a high-tech enterprise focusing on rubber products and strengthening the tire industry,was founded in 1983.Benefiting from the good policies of reform and opening up,it has become one of the backbone of independent brands and independent innovation in China's tire industry.At present,it has more than 5500 employees,and has become one of the top 50 international tire enterprises in the world.Its export value has been listed in the top 100 export enterprises in Shandong Province for many years,It has been awarded the titles of National Quality and Integrity Benchmark Enterprise,Shandong Province's"Top Ten"Industry Cluster Leader,Shandong Province's Advanced Collective for Employment and Entrepreneurship,China's Top 500 Petroleum and Chemical Industry,Shandong Province's High end Brand Cultivation Enterprise,and China's Export Tire Quality and Safety Demonstration Enterprise.
  Chinese products should be self reliant!With the improvement of China's manufacturing industry,many industries have achieved"overtaking at corners".Chinese brands are not only not inferior to foreign brands in terms of quality,but also in terms of price,which has been adjusted to the level of people friendly.Many products have successfully entered ordinary people's homes.As a large and old domestic tire enterprise,Huasheng Rubber attaches great importance to brand building and talent training while insisting on manufacturing high-end,high-quality and cost-effective tire products.Talent is the most basic and important resource of an enterprise,and it is also related to the long-term development of the enterprise.Huasheng Rubber continues to pay attention to the construction of employee values and personal capabilities,actively promote the construction of a strong enterprise with talents,improve the marketing ability of the sales team,better meet the needs of differentiated,high-quality and personalized customers in the market,promote the innovation of production mode and sales organization,continue to expand the supply of high-quality tires,medium and high-end tires,and achieve business growth and breakthrough.
News
undefined