G866
---
● Supplying rubber products to the global market
● Import and export trade of conveyor belts, commercial vehicle tires, passenger vehicle tires and raw materials for tire production.
● Gather and exert our strength and wisdom to maintain our healthy development and continuous increment.
---
The wide pattern groove design improves drainage performance and effectively avoids tire slipping on wet and slippery roads;
Semi-closed groove design on both sides of the tread, reduce driving noise;
The pattern block has strong rigidity, and the tire shoulders are very stable, these could optimize the dry grip of the tire;
With the addition of a wide band layer and a cap layer structure, the grounding area is larger and the tire acceptance is more uniform. The double-layer cap layer firmly wraps the belt layer to improve the stab-ility and safety during high-speed driving.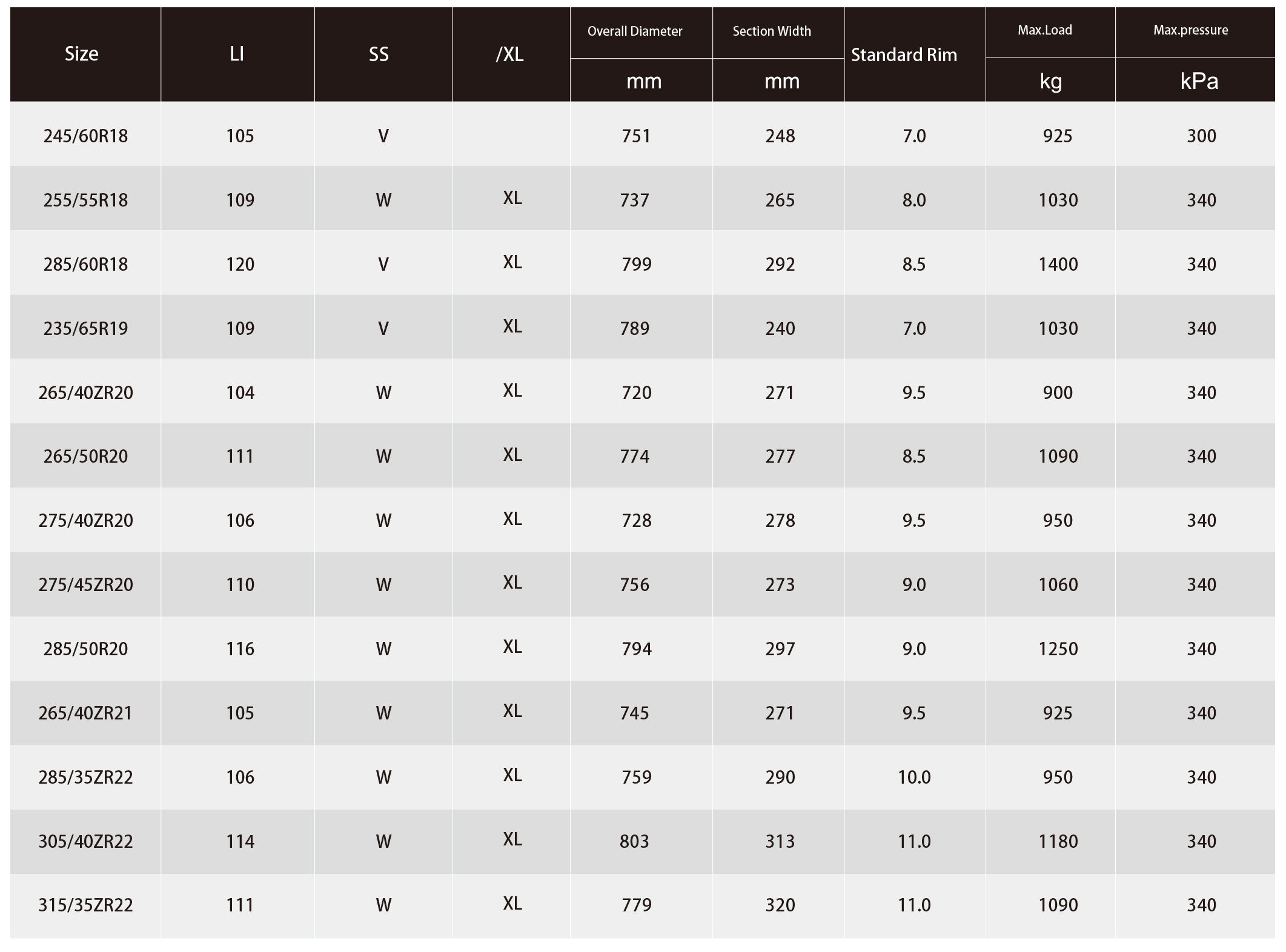 Copyright © 2022 Shandong Huasheng Rubber Group SEO
Copyright © 2022 Shandong Huasheng