Crows Foot Weave (CFW) Rubber Conveyor Belt
---
● Supplying rubber products to the global market
● Import and export trade of conveyor belts, commercial vehicle tires, passenger vehicle tires and raw materials for tire production.
● Gather and exert our strength and wisdom to maintain our healthy development and continuous increment.
---
  Crows Foot Weave(CFW)Rubber Conveyor Belt designed for high abuse installations is manufactured with a unique EP(polyester nylon)carcass with 50%more threads(ends)in the warp,40%heavier weft yarn,20%more weft threads(picks)and over twice the strength in the weft providing a belt with 5 times the strength of conventional fabric conveyor belts.
  CFW conveyor belt provides 3~5 times higher tear strength with superior resistance to strong rip tensile forces,compared to conventional fabric conveyor belts.It is recommended for high impact service conditions like rock mining,quarrying,mobile or fixed plant crushing etc.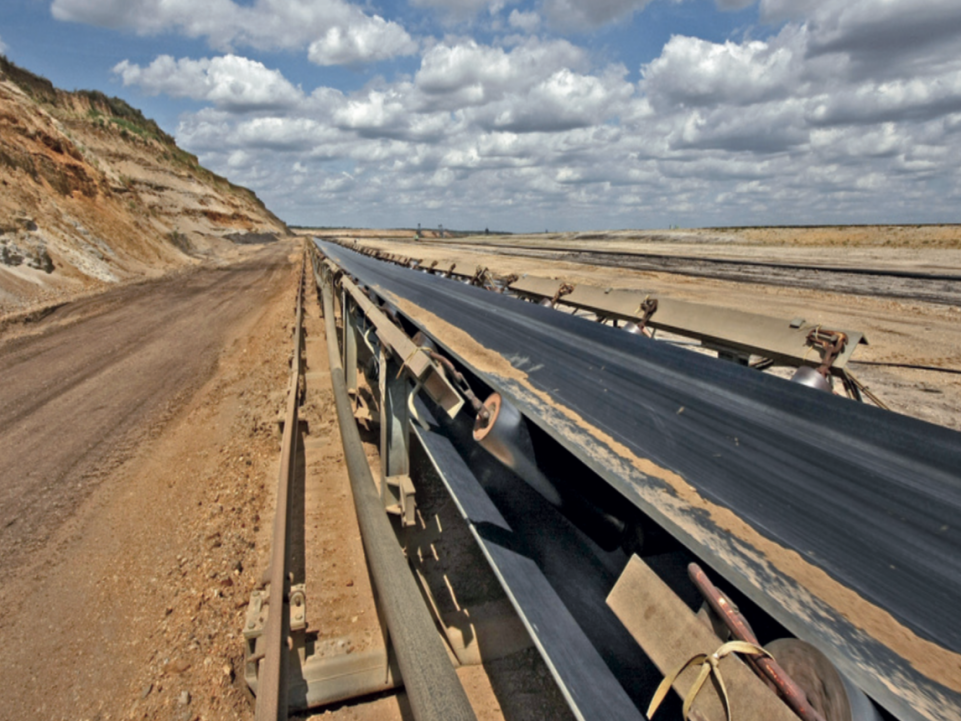 Transboss Conveyor Belt offers AS-M and DIN-X/W Rubber Textile Conveyor Belts,with superior tensile strength Crows Foot Weave(CFW)fabric reinforcement blended carcass for resistance against rip and tear forces,due to the unique ply weave design.Combined with low elongation tension member enables short take-ups,this belt is deemed suitable for high impact bulk handling situations.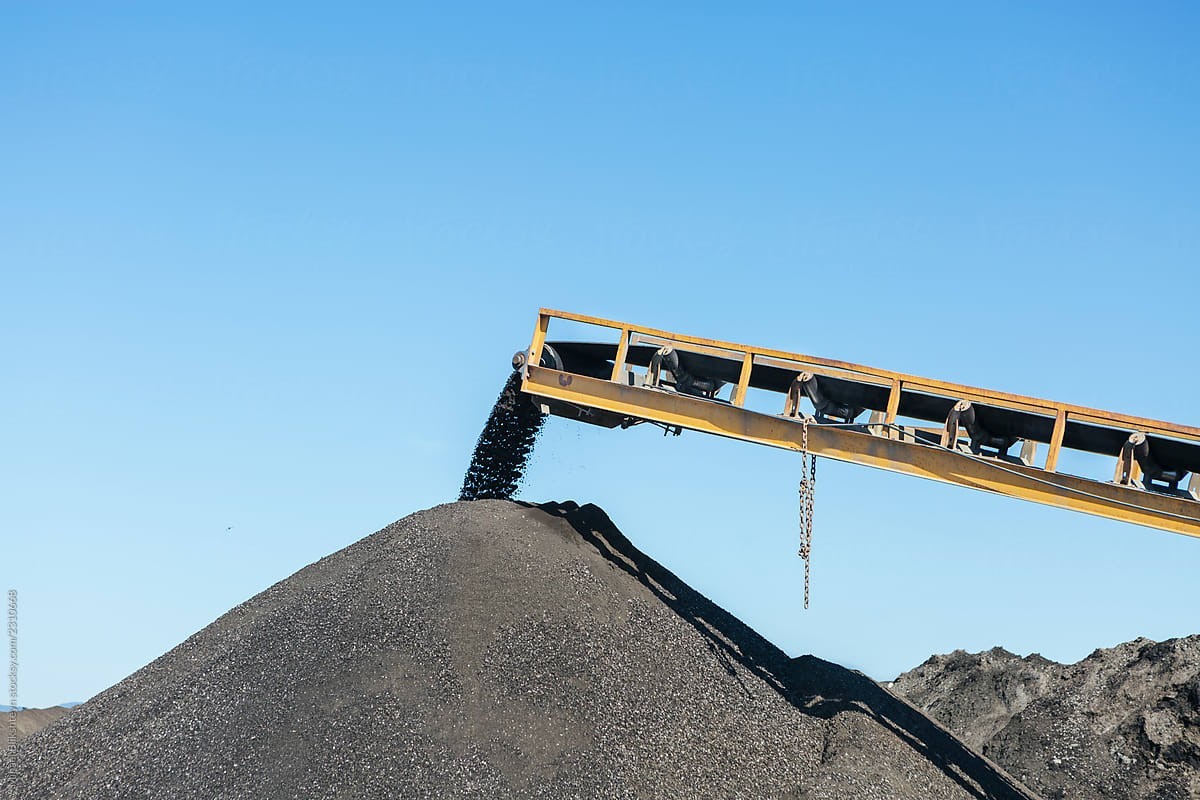 CFW Rubber Conveyor Belt Carcass and Cover Feature
-Exceptional high tensile strength,the tensile strength can be 200-500KN/m per ply.
-Low elongation,At 10%of belt nominal tensile strength:1.5%max.Permanent stretch around 0.7%and elastic stretch:around 0.5%for standard carcass.
-Superior rip and tear resistant qualities.The fabrics are dipped with RFL solution.The RFL and rubber composition is designed to ensure maximum adhesion between the plies.This needs to be adhesive high enough to ensure a long-life expectancy,but not so adhesive that it would hamper the operation of splicing the belt.Adhesion:>8N/mm.
-High abrasion resistance qualities
-Good to Excellent cut and gouge resistant qualities

CFW Fabric Technical data
Fabric Type

Breaking strength

Elongation at break

weight

thickness

width

Adhesion

N/mm

%

g/m2

mm

mm

N/mm

CFW200

warp

>240

>15

650

0.85

500~2200

≥8

weft

>80

≤45

CFW250

warp

>330

>15

810

1.1

≥8

weft

>90

≤45

CFW300

warp

>350

>15

890

1.25

≥8

weft

>100

≤45

CFW350

warp

>400

>15

1050

1.3

≥8

weft

>105

≤45

CFW400

warp

>460

>15

1080

1.4

≥8

weft

>110

≤45

CFW500

warp

>570

>15

1350

1.55

≥8

weft

>120

≤45