Pipe Conveyor Belt
---
● Supplying rubber products to the global market
● Import and export trade of conveyor belts, commercial vehicle tires, passenger vehicle tires and raw materials for tire production.
● Gather and exert our strength and wisdom to maintain our healthy development and continuous increment.
---
Pipe Conveyor Belts also know as tubular belts offered by us find application in areas where bulk materials need to be conveyed along horizontal as well as vertical curves.These belts are also useful in confined spaces as well as in spaces that require a protected working environment and spillage possibilities need to be avoided.With these belts allowing easy negotiation of tight horizontal as well as vertical curves,the precision designing of the belts ensure elimination or reduction of transfer points,thus providing to be big cost saving while used in operations.These also allow handling of inclinations of up to 35o.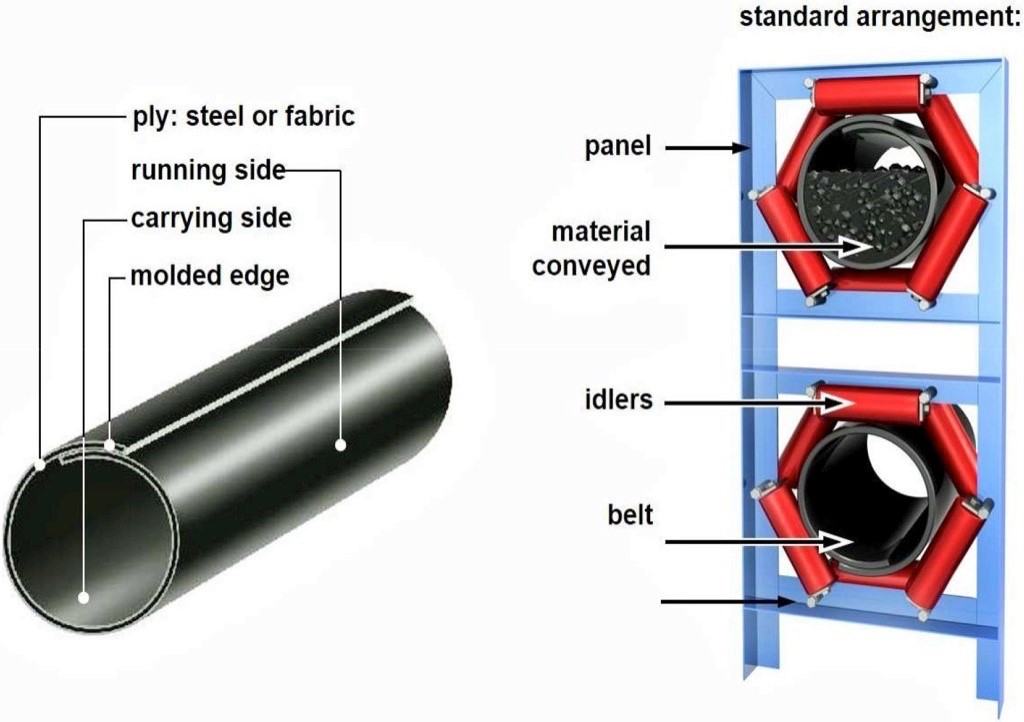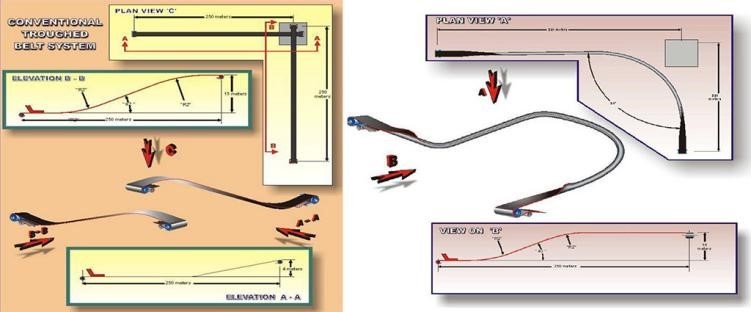 Features:
Some of the standard working features of these belts include:
Pipe conveyor belting solutions designed to protect conveyed material from external influences including rain&wind
Belting solutions designed to protect environment through avoiding spillage of conveyed material
Solutions designed to support movements even in the bottom run where it allows no spillage occurrence as the carry side is inside of tube
Idler supporting can be further spaced apart as it is self-supporting
Does not require additional conveyor cover
Allows dust as well as spillage free transportation
Low noise emission with incline up to 35o
Multiple feed as well as discharge points
Allowing simultaneous conveying of different materials in vertical as well as horizontal directions
Allowing low power consumption
Allowing horizontal&vertical curves with radii to 45 meters